WORDPRESS DEVELOPMENT SERVICES
CUSTOM WORDPRESS DEVELOPMENT SERVICES
Get customized WordPress development solutions to create a great digital experience for your growing business.
WordPress is the easiest and most versatile content management system that offers a greater number of functionalities. Do you need a highly custom WordPress development services? At MavenUp Creative, we can develop and design your custom website based on your preferences and needs. We are experts in WordPress web design and development. Our qualified team can program, develop, and design web projects based on WordPress. We define ourselves as the best WordPress Development Agency.
WordPress Design And Development Services
WordPress is an open-source platform that is definitely leading the web development industry. It has a dynamic and variety of themes and easy customization options and plugins. That's why it has made a deal for everyone in the web development industry around the globe. MavenUp Creatives is the leading WordPress Development Agency that provides the best custom WordPress development services worldwide. 
Our WordPress developers can create fully-functional and digital gateways for your business. Before starting to work, we conduct a consultancy to get to know our client's sector in depth. We analyze the direct competition and the target audience in order to build a precise strategy that helps us achieve the sales objectives. Our experts can handle basic clashes with popular themes and plugins requiring in-depth WordPress and PHP skills.
Best remote wordpress developmentWordpress Design And Development Services
Custom WordPress Development Services that Address your need!
Our development team is highly professional, expert, and devoted.
Work closely with our clients to enhance their business value and ROI.
We build the best websites with an agile mindset.
Our skilled developers use DevOps for better collaboration, software quality, and improving application release and deployment.
MavenUp guys can easily provide

custom WordPress development services

and edit themes and plugins.
Our top priority is to give you a responsive and user-friendly experience.
We have more than 100 real clients that guarantee our customer service. The website will be finished when the client determines it.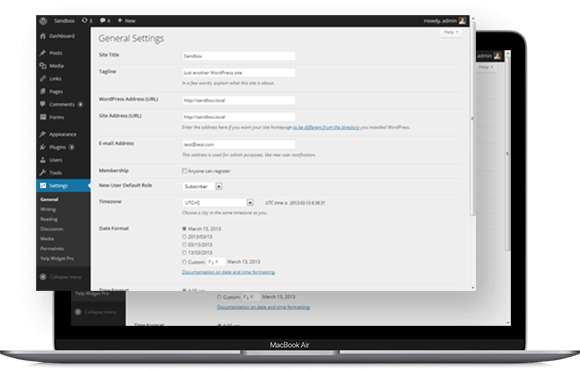 Top-rated Custom WordPress Development Company
Objectives cannot be achieved without a plan, so a good custom WordPress development services must organize the work process. Because it helps to accomplish different tasks at the right time. Does what we charge seem expensive to you? Look at everything we have to do to make your company successful.
From the initial research phase, we carry out the benchmark or study of the competition to publish the web. We carry out a thorough evaluation and decision-making process.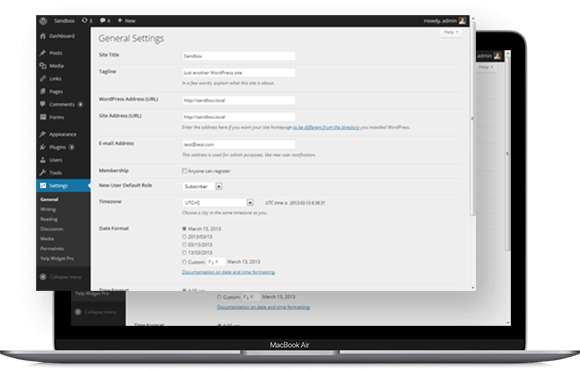 Our study of keywords, the definition of web architecture, the design and creation of content and custom WordPress development services to each client, the testing and assembly of the web on our servers, the installation of plugins, and SEO positioning are just some of the tasks that are behind our websites. Not to mention that we do it with love.
Our WordPress web design includes:
Unlike a traditional custom WordPress development services, we cover the entire creation process from the preliminary study. It allows us to learn about the business model and define objectives for content creation. We use the best premium themes for WordPress development. Besides, we guarantee that your website is safe, fast, and ready to achieve good search engine rankings.
We create responsive web pages that adapt their display to all devices and screen sizes. Moreover, you will have full control of the WordPress desktop at the end of the project with fully custom WordPress development services you need.
OUR CUSTOM WORDPRESS DEVELOPMENT SERVICES INCLUDE
Suppose you have purchased or selected your dream beautiful theme from the theme forest. Then, unfortunately, you realized that its functionalities don't match your requirements! MavenUp Creatives will custom WordPress development services theme for you and make your dream website go live.
MavenUp can help custom WordPress development services with matchless functionality. We do our competitor analysis and recommend the features that stand out from the competition and get instant market share. Our creative designer studies your brand identity before designing UI for the best UX.
One hosting is not suitable for all websites if you are looking for speed, security, and functionality. An ecommerce hosting  is different from a service website. MavenUp Creatives always recommends appropriate hosting and server to its client that meet their need, not for a personal commission.
Sometimes installing a WordPress plugin just doesn't work! We need to adjust a few settings and do some custom code to meet our functionality. MavenUp Creatives have specialized plugin developers who can customize the plugins without affecting the website's overall functionality.
Data security and banking credentials are the major issue due to increasing cybercrimes. Hackers will do everything if your website is vulnerable, especially with WordPress. Our experienced security experts takes daily website backups, update WordPress, plugins, PHP, credentials, theme, HTTP for encrypted connection (SSL certificate) and many other sophisticated methods.
Developing a website one time with no support is the worst nightmare for any client. MavenUp Creatives gives assurances that the website we create will not malfunction due to our negligence.  On the other hand, you need ongoing support for hosting, domain, theme, WordPress, and plugin issues. They need to be updated regularly. We provide website support 24/7, 365 days a year.
What is the purpose of having a website if you are not visible on your industry's primary keywords in the search engine? You need to be on the top of the search whenever your client looks for your services on Google. WordPress is the most SEO-friendly content management system. MavenUp SEO consultant helps your wordpress website reach the limelight of 1st SERP on all major search engines 
Research shows that an average attention span of an adult is now less than a goldfish. So, we need to act fast to grab the user's attention, which means a fast website loading speed (Less than 5 sec) and a powerful message with a call to action at first glance. MavenUp Creatives is pro when it comes to website speed. We optimize images, minify css &JS, render-blocking, and many other techniques for website speed.
Although we put at your disposal a contact form, we are among those who like to get to know our clients. So we encourage you to book a free consultation by means of a face-to-face appointment, call, or videoconference. We will analyze (without obligation) your business on the internet and give you a unique solution according to your needs.
Subscribe for our newsletter & blogs to get updated information on how the custom WordPress development services is evolving!
Call or email us for further queries and for placing an order for the custom WordPress development services and for ideal partnership deals, and online success if you want to attain it right now!