REACT NATIVE DEVELOPMENT COMPANY
REACT NATIVE APP DEVELOPMENT COMPANY
Are you pondering React Native frame for the development of your business app? Great! MavenUp Creative is the best React Native Development Company, trusted by various world's leading brands. We can create high-performance mobile apps that can run on any platform of your choice with react native. As a well-known React Native Development Company, we provide businesses with an exceptional user experience, faster market over time, and wider market growth. Our interactive in-house development team builds interactive native applications from scratch.
Moreover, we incorporate existing application frameworks using a one-time application to speed up program delivery without the additional cost of developing interactive in-house applications. We combine your application with multiple features to create a reliable and scalable custom digital product. We use reliable codes that work with everything and create what you need on time.
AMPLIFY YOUR VISION WITH OUR REACT NATIVE DEVELOPMENT COMPANY
If you choose our React Native Development Company, rely on us as you are working with a strong and talented team of professionals. We will broaden your horizons and help you grow your business. We provide a native-like user experience to help you build very fast applications to develop and execute. As a React Native application development leader, we have best practices and methods to help you implement hundreds of innovative solutions worldwide. With our React Native mobile app developers, we are here to assist you with your needs anytime, anywhere.
Our designers are at the forefront of new software development and architecture trends. We work with our customers to create the best apps that viewers will want to use and want to come back again and again. We are well versed in all the technical stacks and technical knowledge that can solve your most difficult problems. Furthermore, our developers have a clear understanding of the strengths and weaknesses of each of these technologies to meet the needs of the business.
REACT NATIVE DEVELOPMENT PROCESSES:
Full-Cycle React Native App Development
React Native Consulting
Migration to React Native
MVP Development with React Native
Server-side APIs for React Native Apps
Support and Maintenance of React Native App
React Native QA and Testing
ACCELERATE YOUR BUSINESS REVENUE WITH REACT NATIVE APP DEVELOPMENT
Our React Native app development process is focused on innovation and the user experience. Using a combination of creativity, code, and design, we execute digital and mobile transformation for hundreds of global businesses. Our solution-oriented react native app development services make us a locally respected and trusted React mobile app development company worldwide. As a well-known React Native development company, we build dynamic mobile apps with remarkable user experiences that deliver maximum value.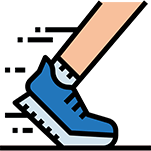 CUSTOM REACT NATIVE DEVELOPMENT
Our experts create custom React Native app development solutions that fit your business model and deliver the perfect workflow. We develop applications for any platform to provide compelling digital products.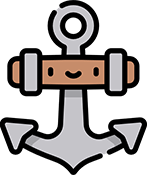 PROTOTYPES&WIREFRAMES DEVELOPMENT
Our experienced developers offer clients a range of options and don't start coding until they choose one of the wireframe layouts. We help businesses navigate all aspects of the digital landscape and provide an interactive prototype.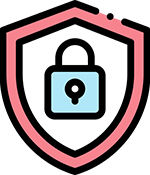 REACT NATIVE MIGRATION SERVICES
If you've your app on another platform, experienced developers of Our React Native Development Company can control the process of transferring old mobile apps to the React native platform. As a result, we offer a smooth and efficient transition.
Subscribe for our newsletter & blogs to get updated information on how the technology world is evolving!
Are you looking for a proven and effective solution? Get in touch with us. Our React Native Development Company will provide you with stunning solutions according to your business needs.