Web application standards are high these days. You need to make sure all the boxes are checked. For example, you must consider design, performance, security, flexibility, scalability, and the list goes on. Seeking Java web development services? We can help! MavenUp Creative is a reliable Java Development Company helping businesses achieve digital transformation goals worldwide.
MavenUp Creative has an excellent track record of developing simple to sophisticated enterprise-class applications for its global customers. Our dedicated team of Java developers specializes in technologies and many advanced tools. Our Java development company experts bring new life to your project according to your unique needs and goals. From the intelligent adaptation of a pre-built platform to custom software development, we can cater to all your needs. Expand the horizons of your software and take advantage of our experience to build audience interest and increase loyalty. We provide fast, scalable, portable, and cost-effective technology solutions that help businesses take advantage of infrastructure needs.
JAVA WEB DEVELOPMENT COMPANY
Java, owned by Oracle, is a popular programming language. It works perfectly on different platforms (Mac, Linux, Windows, Raspberry Pi, etc.). If you are looking for a professional Java Web Developer for your web projects, you have landed at the right place. Hire a java developer from us to bring life to your designs!
Our expert consultants advise our clients on the right Java technology choice at Java Development company. We provide consulting on its tools & extensions and use Java platform capabilities efficiently for your business development needs. We have the best developers from across the world that will fulfill your requirements perfectly. They are equipped with the required skills and years of experience in the field to provide quality work in the shortest possible time.  The experienced team of our Java  Development Company ensures that your product captures users with sleek mobile and web experiences. We create futuristic websites for various industry verticals, including healthcare, auto, finance, retail, and many more. Call us today to hire the services of our Java Development Company.
WE OFFER THE MOST PROFESSIONAL AND COMPETITIVE SOLUTIONS ON JAVA'S LATEST VERSIONS AND FRAMEWORKS, SUCH AS SPRING, STRUTS, AND JSF.
WE USE THE MOST CUTTING-EDGE DEVELOPMENT TOOLS AND PROCESSES TO ACHIEVE THE BEST RESULTS.
DEVELOP COMPREHENSIVE SOLUTIONS FOR VARIOUS INDUSTRIES, REDUCE COSTS AND IMPROVE THE SYSTEM.
AT JAVA DEVELOPMENT COMPANY WE PAY A LOT OF ATTENTION TO SERVICE LEVEL PROMISES.
EXPERIENCE AND SKILLS IN VARIOUS FIELDS AND INDUSTRIES.
WHY CHOOSE JAVA APPLICATION DEVELOPMENT COMPANY?
The advantage of web applications is that they are relevant to your business. Whether you need to create a new web application, move your old backend, or improve your existing front-end functionality, we can help you make it efficiently and economically. We're dedicated to building viable Java solutions – on time, using modern technologies, and with the finest cost of ownership. Our experts offer long-term Java development outsourcing and project-based Java development to suit the needs of different clients. Our Java Development Company provides you with time-sensitive and innovative solutions from SMEs to large SaaS companies with their own IT departments. Our Java solution includes:
Business logic/Server-side (Java microservices or monolith).
A SPA user interface.
An admin interface.
A database (RDMS, NoSQL, DFS).
Monitoring modules.
Build Java products (inclusive of SaaS applications)
Our Java development company uses Java to deliver streaming software, VoIP and messaging applications, content management systems (CMSs), self-service applications, and applications for smart system control, product life-cycle management systems, image analysis software, and more.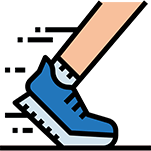 ENTERPRISE SOLUTIONS IN JAVA
We use the J2EE framework for developing high-end, robust, and lucrative Java Enterprise applications to fulfill real business needs.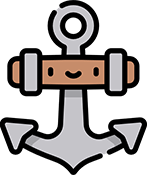 Advanced Java/J2EE programming services executed for collaborative, scalable, and integrated customization of Java applications.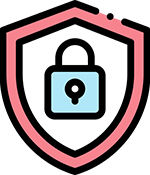 JAVA SOFTWARE DEVELOPMENT
We develop impeccable Java software solutions across diverse domains to automate difficult workflow processes and management tasks.                                              
Subscribe for our newsletter & blogs to get updated information on how the technology world is evolving!
Call or email us for further queries and for placing an order for the digital services and for ideal partnership deals, and online success if you want to attain it right now!