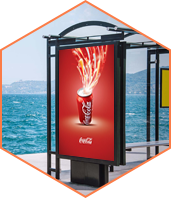 Let the experts run your Facebook ad campaign.
Facebook Advertising Company
Looking for Facebook Advertising Company online to increase your sales? Facebook ads can help you improve your visibility, increase sales, and improve your online business. You need  professional and experience Facebook Advertising Agency to benefit from results-oriented benefits. It's not just a "adjust and forget" type of advertising. Successful Facebook advertising campaigns require careful strategy and testing to find the right combination of targeting, content, creative design, and budget.
So it makes sense to team up with a Facebook advertising company that knows about Facebook advertising. We are popular for helping businesses achieve results on social media platforms. Our professional Facebook marketing service is growing rapidly and can take you to a very high level.
Our social media marketing services are not limited to Facebook marketing. We also offer marketing services on Twitter, Instagram, LinkedIn, and Pinterest. We also provide SEO, PPC advertising, email marketing, content marketing, web and graphic design for your digital marketing needs.
So if you want to make the best use of your audience, increase your efforts, increase traffic to your website or landing page, and increase sales, trust us.
RAMP UP CONVERSIONS THROUGH FACEBOOK PPC AGENCY
We are a performance-based full-service Facebook advertising agency. Whether you run a startup, a small business, or a large, well-known brand, Facebook users can still communicate with you. It all depends on how effective your Facebook marketing strategy is and how well you use all your Facebook marketers as their PPC ads. Our Facebook advertising agency can help you with this.
We specialize in Facebook retargeting, allowing you to bring your business back to existing sales leads that are already interested in your brand. We use Facebook's audience statistics to understand your audience better and connect with more people who like your business.
Our Facebook Advertising Company team offers tips for ad planning and creative ad development to help you achieve your campaign goals. In addition, we make sure that your Facebook ads have the right influence on the right users. Our creative team is accustomed to developing professional advertising designs that appeal to your audience and have a lasting impact.

Custom audiences are valuable potential customers who have already interacted with your brand. Our facebook advertising company uses this feature to target people who already like your brand.
Retargeting campaigns are designed to encourage people to rediscover what they like about your business. Our facebook advertising company improves brand loyalty by showing you the best brand.
ADVERTISING COST MANAGEMENT
Our facebook advertising company counts all your money and manages your advertising costs. We improve your campaign parameters by setting a reasonable daily budget to maximize your money.
You need to be at the top for a fruitful Facebook ad campaign. It requires a lot of follow-ups. Our facebook advertising company regularly manage and monitor your Facebook advertising as part of our service.
WE'RE THE BEST FACEBOOK ADVERTISING COMPANY
Do you want to set up social ads and reach a targeted audience to generate more qualified traffic to your site and increase your online reputation? Get in touch with the best facebook advertising company . We're specialized in online advertising and set up original and relevant Facebook ads. As a best Facebook advertising agency, we will A/B test your ads, which means it will test two versions to see which one works best. This step is important for the success of Facebook advertising because it helps to ensure that you get the most out of your money.
Subscribe for our newsletter & blogs to get updated information on how the technology world is evolving!
Call or email the  for further queries and for placing an order for the digital services and for ideal partnership deals, and online success if you want to attain it right now!