CUSTOM SOFTWARE DEVELOPMENT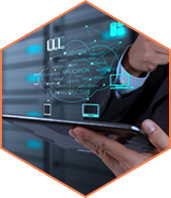 Custom Software Development Company
MavenUp Creatives is the leading Custom Software Development Company. We help our valued clients with web application development, automated testing, big data, and computer vision. 97% of our customers leave positive reviews on our services. Our dedicated software development staff will do everything possible to ensure that your application works properly. MavenUp's experienced team can develop state-of-the-art enterprise-specific software. We make sure that the integration of your trusted software replaces your existing system. As a result, you can build business partnerships with custom software that drives successful projects. Our custom software development company integrates software between management programs or applications or between websites, online stores, or mobile applications.
Custom Application Development Company
MavenUp Creatives is one of the top Custom Application Development Companies. We offer the latest web technology solutions to help our clients achieve success. Our team of experts can solve difficult problems with excellent skills and capabilities. Consequently, you get automated solutions, investment solutions, integrated global solutions, iPad apps, sales data optimization, deep technology apps, and more. In short, we offer an effective digital solution that can reach millions of customers and companies.   As a premier custom software development company, we provide you with a powerful hi-tech solution to make your business thrive.
Our experts also offer high-quality services in blockchain and fintech, mobile software, document management, and cloud computing. In addition, we provide related solutions, B2B and B2C web portals, online billing, and payment solutions. So, count on our Custom Software Development Company to enhance your business competency.
Get Affordable Custom Software Development Services
Are you considering custom application development options? Trust us. At our Custom Software Development Company, we specialize in developing user-specific software. We will implement a personalized technical plan according to each company and business philosophy. The experts of our custom software development company, we offer a wide range of personal software development worldwide, with an excellent user experience. In addition, we can create and develop custom software and management software according to needs, interests, business niches, etc. Feel free to contact us for a comprehensive digital solution for all your business challenges. 
Simplification and automation of tasks will ensure greater efficiency and speed of work in the company. Therefore, take advantage of services of our custom software development Company to gain higher profits and long-term cost savings. We use smart ways to customize each app to our users' personal needs. We create applications in 3 stages:
First, we develop a prototype of your app.
Next, we create a technical document that describes all the application features.
Once our client approves the app's design and features, our designers will design the inside of your app, external links, dashboards, and features.
Our solutions are strong and reliable. Because we use the latest and most effective application development technology in our service. Besides, our designers can handle everything from desktop computer software to mobile phones or the Internet with great efficiency.
As a top-notch custom software development company,  we build customized software solutions both for web and mobile. So, you can rely on us for all your business needs. 
Subscribe for our newsletter & blogs to get updated information on how the technology world is evolving!
Call or email us for further queries and for placing an order for the digital services and for ideal partnership deals, and online success if you want to attain it right now!