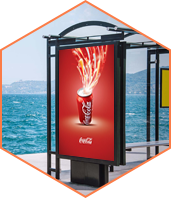 Engage, impress, and convert more Leads online
INSTAGRAM ADVERTISING AGENCY
Instagram is one of the most famous social networks globally, with nearly one million monthly users. Instagram users don't mind commercial content on the app if it's interesting enough. In fact, 80% of consumers follow at least one company. Due to its mobile-only format, advertisers love Instagram to promote their business. It means that users can focus 100% on what is displayed on the screen. Facebook   makes it easy to run and track Facebook and Instagram ads together, so if you want to post your ad on one, it makes sense that you post your ad to others. However, your Instagram marketing strategy must be tailored to your business needs, goals, and target audience especially for health care market.
MavenUp Creative is a popular Instagram Advertising Agency. We strive to boost your website traffic to deliver success to your business. Trust us whether you want to promote your eCommerce store or run an advertising campaign for your fashion brand. We share a common goal with our customers to get the most out of their brand through  our Instagram Advertising Agency.
ESCALATE YOUR WEBSITE TRAFFIC AND CONVERSION RATE WITH INSTAGRAM ADS AGENCY
Instagram is a fantastic platform for visual-sharing on social media worldwide. Millennium and Z Gen are vivid examples of this engaging platform. A few months after its launch, Instagram is spreading like wildfire, and the number of users continues to grow. The rise of Instagram users is particularly useful for use as a digital marketing tool to attract the target audience.
 At Our Instagram Ads agency, we implement the right Instagram marketing strategy for online marketing. For example, when you post, the types of posts you share must be very interested, as it helps to engage your target audience for Instagram marketing. When all these factors are taken into account and updated, you can only see increased engagement. Our instagram advertising agency can nail this job efficiently.

We design and publish every post on your Instagram profile to ensure that digital agencies cannot outsource your work. Contact us for successful Instagram ads.
Spreading the right content to a relevant audience on Instagram will naturally increase targeted followers on Instagram. You will eventually become increase your customers.
Our Instagram Advertising Agency use brand awareness and their favorite brand assets to create unique and engaging content that will not be stolen.
As a full-service instagram advertising agency, we solve all of Instagram's problems and make the most of them through advertising, branding, and graphic design. 
OUR INSTAGRAM ADVERTISING COMPANY HELPS YOU REACH CORE OBJECTIVES.
At MavenUp Creative, we're excited about using digital marketing to help you grow your business. We know that a good Instagram advertising plan can meet the needs of your business to achieve this growth. That's why our goal is to help you do better. But that's just the beginning of why we're the best partners for Instagram advertising organizations. Because there are many things that distinguish us from others in the industry, like our huge experience with other top social media platforms and we'll compose a specific budget for your ads too. Besides, we'll enhance your brand and boost your ROI. Count on our instagram advertising agency to get good results for your business with best Instagram advertising.
ADVERTISEMENT & PPC WITH INSTAGRAM

Subscribe for our newsletter & blogs to get updated information on how the technology world is evolving!
Call or email us for further queries and for placing an order for the digital services and for ideal partnership deals, and online success if you want to attain it right now!